Project co-ordinators
Dr João Florêncio, University of Exeter, UK (Principal Investigator)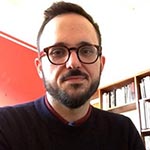 João Florêncio is Lecturer in History of Modern and Contemporary Art and Visual Culture at the University of Exeter. His research navigates the intersections of visual culture and performance with queer theory, philosophy, and the posthumanities in an attempt to reflect on contemporary visuality and embodiment vis-à-vis the philosophical and political challenges brought about by the ongoing ecological crisis and the Anthropocene. His work has appeared in journals such as Performance Research, O-Zone and Performance Philosophy, and in edited collections such as A Feeling for Things: Conversation on and Around the Work of Jane Bennett (Punctum, 2016), Queer Dramaturgies: International Perspectives on Where Performance Leads Queer (Palgrave, 2016), or Space (Re)Solutions: Interventions and Research in Visual Culture (Transcript Verlag, 2011). João is series editor for Cultural Studies & Critical Theory at the Open Library of Humanities, and a founding member of PSi Futurists, the Performance Studies International Advisory Board for the Future of Performance Studies.
Professor Nigel Clark, Lancaster University, UK (Co-Investigator)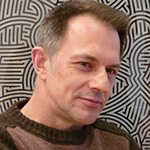 Nigel Clark is Chair of Social Sustainability at the Lancaster Environment Centre, Lancaster University. He is the author of Inhuman Nature: Sociable Life on a Dynamic Planet (2011) and co-editor of Material Geographies (2008), Extending Hospitality (2009), and Capitalism and the Earth (forthcoming 2017). His current research interests include the Anthropocene, pyrotechnology and the politics of strata.
Participants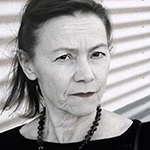 Annette Arlander is an artist, researcher and a pedagogue, one of the pioneers of Finnish  performance art and a trailblazer of artistic research. She is educated as theatre director, Master of Arts (philosophy) and Doctor of Art (theatre and drama). She was the first to be awarded a doctorate from the Theatre Academy, Helsinki (in 1999). In 2001 she was invited as professor of performance art and theory to create the MA program in Live Art and performance studies, which she led until 2013. In 2007-2009 she was also head of Performing Arts Research Centre (Tutke). In 2015 she was appointed professor of artistic research there. At present she is visiting professor at Stockholm University of the Arts. Arlander's artwork is focused on performing landscape by means of video or recorded voice.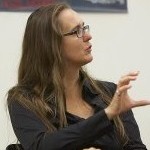 Maaike Bleeker is Professor and Chair of Theatre Studies at Utrecht University. Since 1991, she also worked as a dramaturge for various theatre directors, choreographers and visual artists. She performed in several lecture performances, ran her own theatre company (Het Oranjehotel) and translated five plays that were performed by major Dutch theatre companies. She was an Artist in Residence at the Amsterdam School for the Arts (2006-2007) and member of the jury of the Dutch National Theatre Festival TF (2007-2008). Prof Bleeker is President of Performance Studies International, member of the International Advisory Board of the Association for the Study of the Arts of the Present (ASAP), and Chair of the Board of the Netherlands Institute for Cultural Analysis (NICA). She is the author of Visuality in the Theatre: The Locus of Looking (Palgrave, 2008), Anatomy Live: Performance and the Operating Theatre (Amsterdam UP, 2008) and co-editor of Performance and Phenomenology: Traditions and Transformations (Routledge, 2015). Her new edited collection, Transmission in Motion: The Technologizing of Dance, is forthcoming with Routledge in 2016.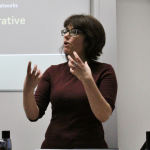 Andrea Butcher is an Associate Lecturer in Anthropology at the University of Exeter's School for Philosophy, Sociology and Anthropology. Andrea's research examines the intersection between religion, climate and development in the Indian Himalaya. Her future research project will explore the interplay of multiple climate ontologies in Ladakh, North-West India, where ancient techniques of geomancy and the ritual subjugation of local spirits combine with contemporary climate and development interventions to produce a distinct assemblage of climate management.
Dr Mark Cave, British Geological Survey, UK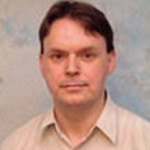 Mark Cave is a Principal Scientist and Medical Geology leader at the British Geological Survey (BGS). He has at least 50 refereed external publications and 80 internal BGS reports on analytical method development and data interpretation in environmental applications using multivariate statistical methods. He is an analytical chemist/geochemist with over 20 years experience in analysis and interpretation of environmental chemical data. He has developed new sequential extraction methodologies for identification of the solid phase distribution (geoavailability) of potentially harmful elements in soils and sediments. He is also chairman of BARGE (Bioaccessibility Research Group of Europe) and a member of the Royal Society of Chemistry.
Carolyn Deby, University of Warwick, UK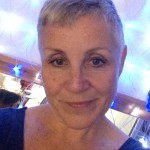 Carolyn is an artist who creates site-based 'audience experiences' internationally under the name sirenscrossing. She is interested in revealing the urban as a place of wild nature, of animal and elemental movement—and equally as social space and technologically reconstructed nature. Across a range of projects, she has sought to articulate aspects of the complex networked experience of individuals navigating through lived experience in relation to time-site and the urban-wild. Her research considers the body as process, as immersed in situations where acts of becoming, reflection, memory and habit move between the material/immaterial, the human/nonhuman, the incidental and the significant. Carolyn was a Leverhulme Trust Artist-in-Residence at UCL's Urban Laboratory (2011-12) and recent work includes #urbanflowevent (rivercities) in London (2014-16); and rivercities//dry in Sweden (2013). She is Head of Professional Studies at London Contemporary Dance School and currently undertaking a practice-led PhD in Theatre & Performance at The University of Warwick.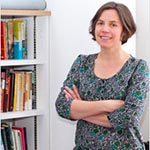 Caitling DeSilvey is a geographer whose research explores the cultural significance of material change. She uses visual imagery and story-telling to engage people in imagining changing environments and places, and looks to patterns from the past to try to understand what the future might bring. She is also interested in how things age over time, and in the value of repair and mending skills to extend the lives of worn objects and encourage more sustainable use of resources. She is the author of Beyond Saving: Entropic Heritage, forthcoming with University of Minnesota Press.
Hazel Gibson, Plymouth University, UK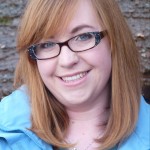 Hazel Gibson is a postgraduate research student in Geocognition and Communication at Plymouth University. She is interested in the public understanding of geology, geoscience cognition, geoscience communication, communication of hazards and risk, spatial reasoning, and public perception of commercial geology (mining, hydrocarbons, Carbon Capture and Storage, renewables and nuclear waste disposal).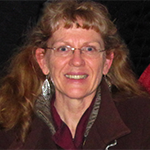 Helen Gilbert is Professor of Theatre at Royal Holloway, University of London, and author of several influential books in theatre studies, notably Performance and Cosmopolitics: Cross-Cultural Transactions in Australasia (2007, with Jacqueline Lo) and Postcolonial Drama: Theory, Practice, Politics (1996, with Joanne Tompkins). From 2009–14, she led a large transnational and interdisciplinary project, Indigeneity in the Contemporary World, funded by European Research Council to focus on indigenous performance across the Americas, the Pacific, Australia and South Africa. One of the projects major outputs was an interactive exhibition that was shortlisted for a UK national engagement award and is now evolving into a digital version. Her latest books are Recasting Commodity and Spectacle in the Indigenous Americas (2014) and The Wild Man from Borneo: A Cultural History of the Orangutan (2014). She is currently on a Humboldt Fellowship at the Rachel Carson Centre for Environment and Society in Munich.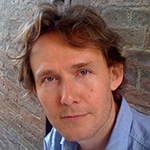 Adrian Heathfield is Professor of Performance and Visual Culture at the University of Roehampton. He is currently conducting Curating the Ephemeral, an ERC-funded research project investigating curatorial practice within and without visual art institutions in relation to immaterial art. He was co-director, with Professor Gavin Butt (Goldsmiths) and Lois Keidan (Live Art Development Agency), of Performance Matters, a four-year AHRC-funded research project on the cultural value of performance (2009-2013). Recent works include two documentary films—Transfigured Night: A Conversation with Alphonso Lingis and No Such Thing as Rest: A Walk with Brian Massumi—part of a series of Performance Dialogue works made with photographer Hugo Glendinning. Adrian's books include Perform, Repeat, Record: Live Art in History, co-edited with Amelia Jones (Intellect Books, 2012), Out of Now: The Lifeworks of Tehcing Hsieh (MIT Press/Live Art Development Agency, 2009), Live: Art and Performance (Tate Publishing, 2003) and his numerous essays have been translated into seven languages. He co-curated the Live Culture events at Tate Modern, London (2003) and a number of other performance and durational events in European cities over the last ten years. He has worked with many artists and thinkers on critical and creative collaborations, received numerous research awards, and was president of Performance Studies International (2004-2007).
Dr Luke Jones, University of Manchester, UK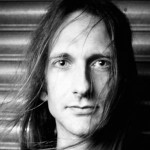 Luke Jones is a lecturer in the School of Psychological Sciences of the University of Manchester, where he has set up a Temporal Perception Lab. Luke's research is centered on time psychology, namely the role of memory processes in human time perception, psychological versus real time, ERP study of time perception, cross-modal timing, and timing of moving stimuli. Besides that, he also conducts research on visual perception: augmented reality, perceptual adaptation, use of reflection as depth information, naive optics, boundary extension and binocular rivalry. His work has been published in scientific periodicals such as Quarterly Journal of Experimental Psychology, The Psychologist, Acta Psychologica, or Behavioral Brain Research.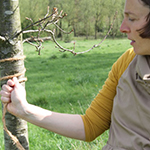 Paula Kramer is a dance researcher and movement artists based in Berlin. She has a background in political science and holds a PhD in Dance from Coventry University (2015). Her work is committed to practice-based artistic research and explores the liveliness of materials in (and through) site-specific outdoor movement as well as daily life. In her moving and teaching she is particularly interested in coalescing multi-layered awareness, responsiveness and response-ability, choice making, articulation, clarity and openness to change. She is currently part of the editorial board of the Journal of Dance and Somatic Practices. She is co-initiator and member of AREAL (artistic research lab in Berlin) and was a participant of performance footprint, the AHRC network project "Reflecting on Environmental Change through Site-Based Performance (2010-2011). In 2014, she was selected for participation in the Mellon Dance Summer Seminar at Stanford University, USA.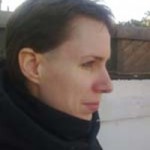 Angela Last is a Research Associate at the School of Geographical and Earth Sciences, University of Glasgow, working at the intersection of geography and art & design. Her interest in relations between material and political representations has led her from research on sustainability, gender and new technologies to her current research on geopolitics and the "war on citizens." She has put together experimental public engagements in the form of mobile labs, podcasts, short films and workshops. Those have included: Mutation (2003), Animal Lab (2006), Mutable Matter (2009), DIY City Branding (2012), and Sounds like Detroit (2012).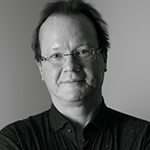 Timothy Morton is the Rita Shea Guffey Chair in English at Rice University. He is the author of Nothing: Three Inquiries in Buddhism and Critical Theory (Chicago, forthcoming), Hyperobjects: Philosophy and Ecology after the End of the World (Minnesota, 2013), Realist Magic: Objects, Ontology, Causality (Open Humanities, 2013), The Ecological Thought (Harvard UP, 2010), Ecology without Nature (Harvard, 2007), seven other books and one hundred and twenty essays on philosophy, ecology, literature, food and music. He blogs regularly at http://www.ecologywithoutnature.blogspot.com.
mirko nikolić, University of Westminster, UK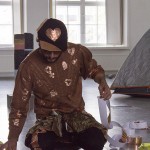 mirko nikolić's research and artistic practice circuit bends apparatuses of industrial-informational capitalism, in an attempt to re(con)figure the cuts that relegate other-than-human and human bodies to silences minorities. The focus is on site-embedded practice and networkedness, the projects proceed through small-scale assemblies of heterogeneous media, times and spaces, to enact transversal, hopefully more just, naturalcultural collaborations. Recent projects tackled the financialisation of the biosphere and carbon-dioxide (all that is air melts into city, London), quantification of labour in she herding and wool industry (counting live stock(s), Zrenjanin), asymptotic correlation between the internet traffic and the atmosphere (office of ecological labour, Canterbury), and extraction as a potentially shared history of humans, data, and the earth (South-West Finland; Wales+London; Eastern Serbia).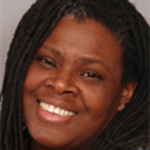 Patricia Noxolo is Lecturer in Human Geography at the University of Birmingham. Her research is at the confluence of international development, culture and in/security, and uses postcolonial, discursive and literary approaches to explore the spatialities of a range of Caribbean and British cultural practices. Recent work has focused on theorisations of space in the novels of Wilson Harris, Maryse Condé and Earl Lovelace; on Caribbean laughter and materialities; on African-Caribbean dance as embodied mapping; and on securitisation in British development and immigration/asylum discourses.
Dr David A. Paton, artist, quarryman and geographer, UK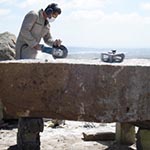 David A. Paton works at Trenoweth Quarry (Penryn, Cornwall) as a specialist carver and mason. He completed his PhD in Geography in 2015 at the University of Exeter. As an outcome of his doctoral project, he developed a research practice titled Sculpture-as-ethnography. He currently works in an AHRC-funded collaborative research project with the National Trust and the University of Exeter titled Creative interpretation of granite building conservation and restoration methods at Godolphin House, Cornwall.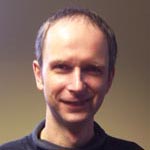 Bronislaw Szerszynski is Reader at the Department of Sociology, Lancaster University. His research draws on the social sciences, humanities, arts and natural sciences in order to place contemporary changes in the relationship between humans, environment and technology in the longer perspective of human and planetary history. His recent work, including both academic publications and multi-media performance pieces, explores areas such as geoengineering, the Anthropocene and planetary evolution. He is author of Nature, Technology and the Sacred (2005), and co-editor of Risk, Environment and Modernity (1996), Re-Ordering Nature (2003), Nature Performed (2003), and special double issues of Ecotheology on "Ecotheology and Postmodernity" (2004), and Theory Culture and Society on "Changing Climates" (2010). He was also co-organiser of the conference Between Nature: Explorations in Ecology and Performance (Lancaster, 2000), Experimentality, a year-long research programme on experimentation in the sciences, arts and wider society (Lancaster/Manchester/London, 2009-10), and Anthropocene Monument, with Bruno Latour and Olivier Michelon (Toulouse, 2014-15).
JD Talasek, National Academy of Sciences, USA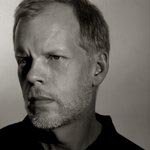 JD Talasek is the Director of Cultural Programs of the National Academy of Sciences, Washington, D.C., which is focused on the exploration of the intersections between science, medicine, technology, and visual culture. He is creator and moderator for a regular salon called DASER (DC Art Science Evening Rendezvous) held at the NAS and he organises a similar salon in Austin, Texas (ATX LASER). Additionally, JD serves on the Contemporary Art and Science Committee (CASC) at the Smithsonian's National Museum of Natural History. He has curated several exhibitions at the NAS including Imagining Deep Time, Visionary Anatomies, Absorption + Transmission: Work by Mike and Doug Starn, and Cycloids: Paintings by Michael Schultheis.
VestAndPage, artists, Germany/Italy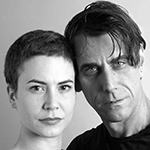 German artist Verena Stenke and Venetian artist and writer Andrea Pagnes have been working together since 2006 as VestAndPage, in live performance, filmmaking and writing, and as independent curators. Their works have been produced and presented worldwide. They investigate the relationship between ephemeral performance art and filmmaking, as in the trilogy sin∞fin (Antarctica/India/Chile, 2010-2012) and the most recent Plantain (Germany/Poland/Russia, 2016). They are the initiators and independent curatorial force behind projects such as the VENICE INTERNATIONAL PERFORMANCE ART WEEK, and collaborate in production and education through lectures and methodological workshop series, among others at the School of the Arts Institute of Chicago, NYU Steinhardt School of Culture (Venice/New York), Albanian University of Arts (Tirana). Their writings have been published extensively, i.e. in Performance Research, Flash Art, Studio Research, Art&Education, Research Catalogue. Their book The Fall of Faust – Considerations on Contemporary Art and Art Action investigates the intimate tissue of creativity. They have been rewarded with: German Federal Government Commissioner for Culture and the Media Project Grant (2015); Argentine National Antarctic Direction Fellowship (2012); AIR Taipei Residence Fellowship (2012); Treviglio Videopoetry Prize (2011); Nassau Culture Prize (2011); Heinrich-Böll-Stiftung Project Grant (2010); Storie Literary Prize (2008); Art Kontakt Prize (2007); Windsor&Newton Millennium Painting Award (2000), Robert-Schuman-Silver Medal (1990).
Nik Wakefield, Royal Holloway, University of London, UK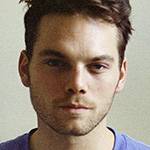 Nik Wakefield is a postgraduate research student in the Department of Drama and Theatre at Royal Holloway. His research explores the ways freedom and creativity operate within aesthetic experience, through doing and sharing performance research that is philosophical and practice-based in collaborative and independent modes. He is founder and curator of The Practice Gallery, a bespoke pop-up gallery that displays materials of interdisciplinary practice as research, and member of Generative Constraints, an interdisciplinary research collective organising conferences, making performances and writing poetry and theory.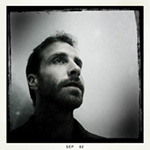 Martyn Woodward is a designer, media archaeologist, philosopher and theorist working primarily across the visual arts and design. His key interest lie in understanding how human experience shapes the material world, and in turn how the material world shapes human experience. Bringing together embodied and enacted conceptions of mind from the arts and cognitive sciences together with the 'vital' and affective domains of materials within the study of material culture, this research re-configures received historical accounts of art and design within often-neglected archaeological, geological, and phenomenological contexts.
Dr Kathryn Yusoff, Queen Mary, University of London, UK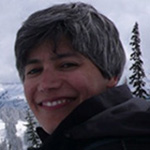 Kathryn Yusoff is Senior Lecturer in Human Geography at Queen Mary. Her work is centred on dynamic earth events such as abrupt climate change, biodiversity loss and extinction. She is interested in how these "earth revolutions" impact social thought. Broadly, her work has focused on political aesthetics, social theory and abrupt environmental change. Her current work addresses questions of "Geologic Life" within the proposed geologic epoch of the Anthropocene. This research examines how inhuman and nonorganic dimensions of life have consequencves for how we understand issues of fossil fuels, human-earth relations and materiality in the politics of life. Kathryn's work draws on insights from contemporary feminist philosophy, critical human geography and the earth sciences. She is particularly interested in the opportunities the Anthropocene presents for rethinking the interactions between the earth sciences and human geography in the "geological formations" of Anthropogenic change.